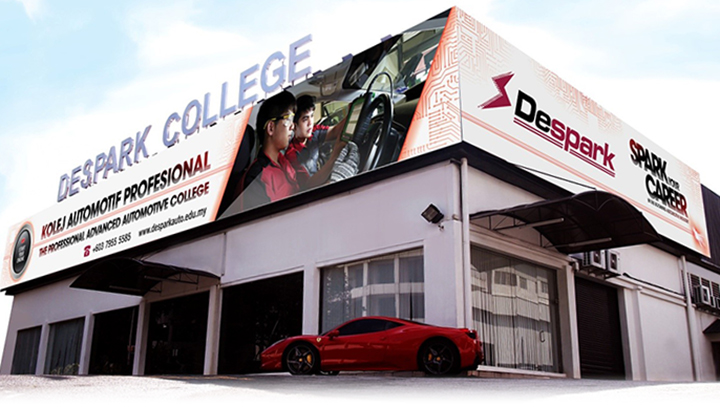 Despark College provides state-of-the-art academic facilities,quality education environment and excellence professional training programmes. Our trainers are exposed to advanced techniques to increase their training ability and pass on new knowledge to produce professional automotive manpower.
Despark College is committed to equip future graduates with the knowledge and skills necessary to work and excel in the ever more competitive global environment.

In order to endorse the essential value of producing competent students who are equipped with knowledge of the contemporary and recognized technologies, Despark has been relentless in upholding the quality and professionalism of the trainings.
Despark engages key players in the automotive industries to offer trainings of the latest automotive systems to the students. For instance, trainers are continuously sent to Bosch, which is widely recognized as having the most contemporary and innovative automotive and engine technologies, for training. Besides, trainers are also sent to Corida, the premier automotive tool and equipment supplier, in order to ensure constant improvement of the trainers' training skills and expertise in the area. To complement this, the trainers are also placed and attached to the real working environment where they are involved in job and information exchanging programs carried out in the commercial car service centers in the market.
Through these innovative programs, the trainers are equipped with the actual and latest market needs of the skill requirements for technicians and mechanics in the industry. This has benefited the students to a great extent where they are exposed to the latest market trend.