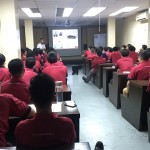 Internship opportunity
We're so confident on our students' education that we can guarantee they will find a job very soon after graduation.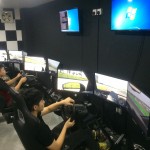 Go Kart Drifting Event
We always encourage students to get involved in activities at college. Hence, students and MPP organized a Go Kart Drifting event last week at Balakong, KL.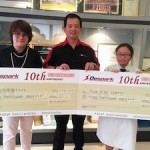 10th Anniversary Logo Design Competition
In earlier, we had announced and launched the logo design contest as one of the celebrating event of Despark's 10th year anniversary.
And today, we have our winner!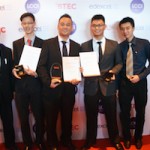 Pearson Medallion Award Ceremony 2015
Kuala Lumpur, 7 Sept 2015 – Two students from Despark College were awarded excellence with Pearson Medallion Awards for the outstanding performance in the BTEC Higher National Diploma projects in Malaysia. Congratulation to students and once again, Despark College proved its excellence education by receiving "Centre of Excellence" from Pearson.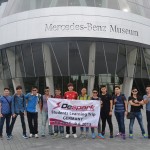 German learning trip 2015
On 3rd August 2015, a group of 12 students from Despark College travelled to Germany. Germany has firmly established itself as a first rate travel destination, not just for the well-informed few but for the happy-go-lucky crowds of tourists from all over the world too. On the first day, students and trainer visited Porsche and Mercedez-Benz Museum in Stuttgart, Germany. This is the capital city of Germany's automotive industries. (more…)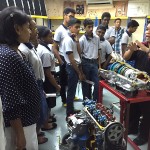 Campus Visit from SATC
Recently, a teacher, Ms Sheila from SATC (Shared Academic Training Centre) brought 15 students to visit Despark college. The main purpose of this visitation was to give prospective students opportunity to engage with automotive and aircraft industries.
(more…)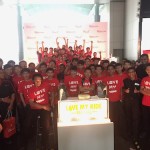 Shell #lovemyride festival
500 lucky cars are given 15,000 litres of Shell V-Power fuel & 6,000 litres of Shell Helix Ultra with PurePlus Technology. Shell Malaysia successfully set a record for 'most numbers of cars in a lubricant changing event in 12 hours' with the Malaysia Book of Records.
(more…)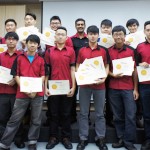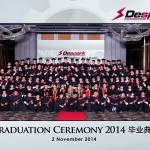 2014 Graduation Ceremony
Along with family and friends, it was indeed a day of nostalgic endings and exciting new beginnings. Anyway, it's our pleasure to sharing the good news. Congratulations on our students' graduation and blessings as you leave Despark College as freshman in this world.