In earlier, we had announced and launched the logo design contest as one of the celebrating event of Despark's 10th year anniversary.
And today, we have our winner!
Despark had launched the 10th anniversary logo design contest as shown below by beginning of year 2015.
DESPARK 10TH ANNIVERSARY LOGO DESIGN CONTEST
Show your creativity!
Despark College has come to its 10th year! For car savvy or great designers, it's time to use your creativity for a brand new logo for Despark College to commemorate this anniversary!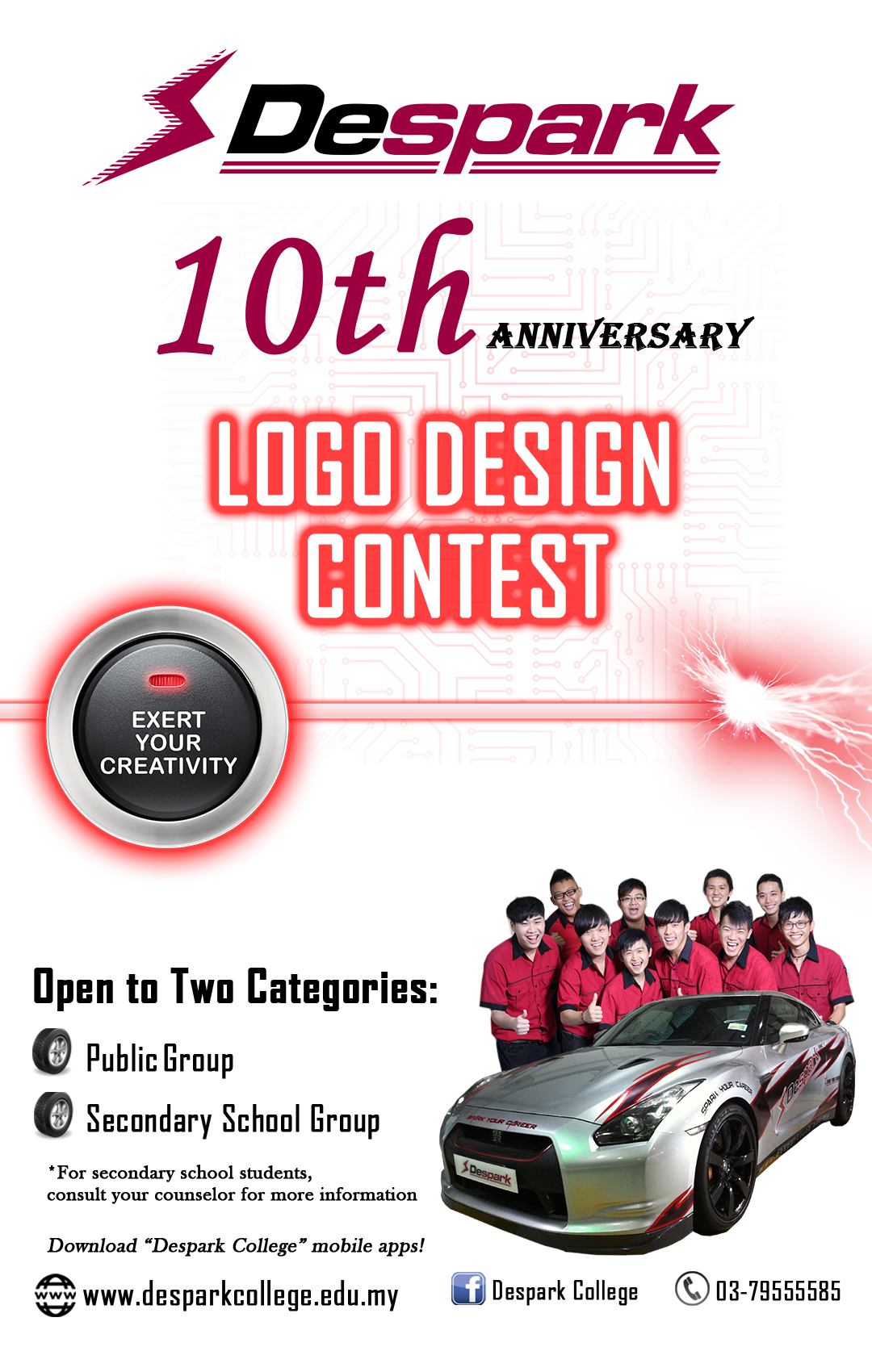 And today, we have our winner, Gan Ying Lin, a student from SM Chung Hua Klang beat others and won herself the 1st prize.She took home a cash prize of RM1,000 from Managing Director Dato Seri Alex in the ceremony at Despark PJ. Good things should come in pairs, therefore SM Chung Hua Klang was happy with having won the "Best Participation School" in this competition.The representative from the school received a cash prize of RM 2000. Great job!
<- Back to News & Events