ABOUT MALAYSIA
Malaysia, being one of the most developed countries in the ASEAN region, is made up of the vibrant West Malaysia and the East Malaysia. It is a tropical country and generally warm throughout the year with the average temperature of 22-33 degree Celsius and about 80% of humidity level.
The country is rich in natural resources, well-known for ecotourism, and strong economic growth. Malaysia is proud of its peaceful living environment where various ethnic races interact amicably through mutual understanding and tolerance. Malaysia is known for its great hospitality and is also popular as a shopping paradise and food haven.
The Malaysian education sector has grown tremendously during the past decade and Malaysia pledges to become an outstanding Regional Education Hub by 2020. Education opportunity is abundant for international students.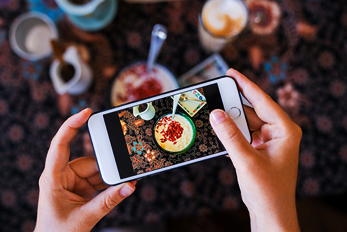 FEED YOUR GRAM & YOUR TUMMY
What could be better after a long lecture of Engineering subject and fifty pages of information to memorize than to unwind at a place blessed by natural light and serene energy passing through trees shadowing ?
IMMERSE YOURSELF IN MALAYSIA CULTURE
Malaysians actually enjoy the colors of racial diversity, the rich tapestry of different cultures, the varied cuisine, the cacophony of different languages spoken and the different types of music and song played everywhere. Clearly, there will always be a preference for some to be among their own kind, to speak their own language, eat their own food, wear clothes that reflect their identity and worship in their own mosques, temples or churches.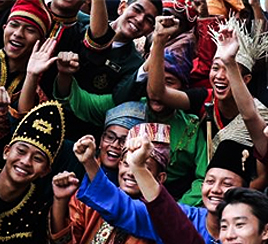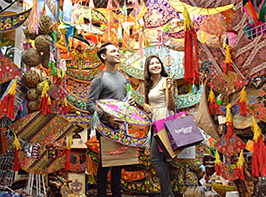 SCORE SOME HIDDEN GEMS
Boasting gleaming skyscrapers, a beautiful mix of modern and colonial architecture, a myriad of natural attractions, vibrant nightlife. Kuala Lumpur has something in store for everyone. You can still find some hidden gems in Kuala Lumpur behind the facade of modern architecture.
CHALLENGE YOURSELF AT EXTREME PARK
Are you always confined in minimum 8 hours class, five days in a weeks? Spending day off sitting in a corner of your home while handling a book or perhaps lying all day on your bed ? Well do you think that your body deserve more than just sitting and lying and walking ? If you want to feel the excitement in your life despite the stress and troubles from your study you better have to try any of the extreme activities offered in Malaysia.