Guess who is the winner?
Despark is pleased to announce the winners of Build Your Dream Car contest! We would like to take this opportunity to thank all students for participating in this contest and congratulate to all winners on their big win!
We received many outstanding submissions from students throughout Malaysia, the car model materials must be recycled items, and we are very impressed with their handcrafted car models. Here comes the winner list for 1st Prize, 2nd Prize and Creative Award.
Our next contest begins soon. Get ready, the next winner may be you!
1st Prize:
Chong Hwa Independent High School, KL
Group Name: Cola F1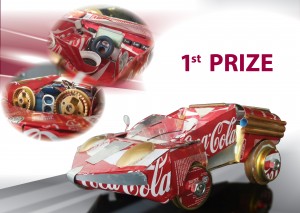 Cola F1 features a stylish design. Judges were impressed by precisely expressed handicraft, components of car were well-presented and made completely by creative recycled materials regardless in big or small sizes. This requires not only the development of skill but also the application of patience. It stands out among others for its well assembled and durable.
2nd Prize:
SMK Permas Jaya 2
Group Name: A.N.K tech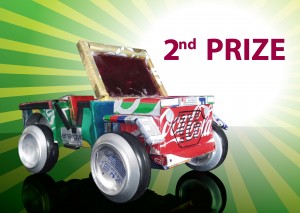 A.N.K Tech is one of the most innovative, creative, durable and well-designed car model. It enlightened the judges with its interactivity and innovation of technology that took place. The sophisticated design that features a connection to power supply impressed the judges.
Creative Award:
Foon Yew High School, JB
Group Name: The Great Mountain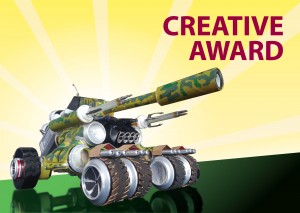 Perfect combination of recycled materials were presented in The Great Mountain. Used stationaries, bottles, cans, plastic spoons and other elements were creatively assembled together for the stylish-developed model. Needless to say, it won the most Creative Award throughout all artworks.
More pictures:
<- Back to News & Events