With recognition from MOHE as well as collaborations and partnerships with different parties,
students can opt to further their education upon completing the Diploma program to various local universities both public and private and oversea universities with maximum provision.
---
We carefully select and constantly monitor this list of universities / colleges based on their:
quality of graduate work
recognition from the professional industry and employers' feedback
overall reputation of the relevant automotive programmes and curriculum
study and living environments offered
support system and staff accessible to the students
Application forms for affiliated universities are available, and our counselor will be able to advise you on your application. We will assist you in making sure all documents are compiled and certified, portfolio assembled according to the university's requirements and arrange for interviews if necessary.
We will inform you of your pre-departure briefings and flight or visa arrangements and etc once your application has been approve. Among the universities, our partners include:
Unitec New Zealand: Unitec has been a leader in applied tertiary education for 30 years. From small beginnings they have evolved into a dynamic and innovative institution that is redefining what an Institute of Technology should be.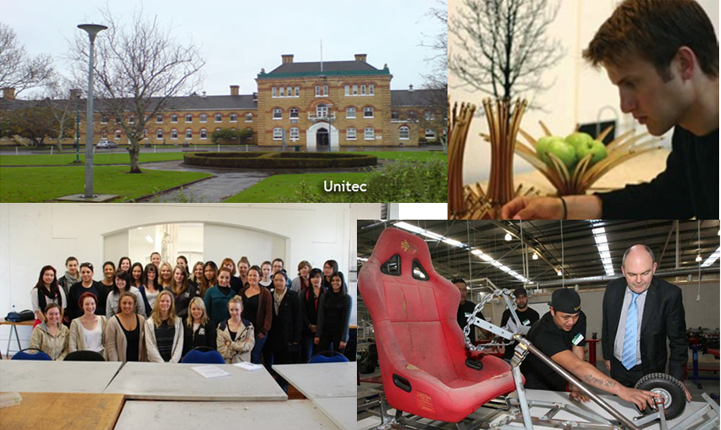 Automotive Engineering Degree
Course name: Bachelor of Applied Technology (Automotive Engineering)Degree
Course duration: THREE years course (originally); Despark students with MQA DAET qualification-1.5years , C&G Advanced Diploma qualification – 2 years
Two intakes date per year: February and July
During regular semester, students can work up to 20 hours per week (minimum wage about NZ$12.50). Students can work full time during summer (Nov – Feb)
After the completion of the course, UNITEC will help the students with job arrangement or the student can stay up to one year in New Zealand and search for a job
If a student find an employment (automotive related) within that one year, he will be granted a working permit of two years. If the students continue employ by the company/employer, they are eligible (with help of the company/employer) to apply permanent resident status
Courses Outline include:

Automotive Electrical & Electronics
Body & Auxiliary Systems
Fuels and Fuel Systems
Innovative uses of Technology
Power Transmission
Suspension and Controls
Sustainable Technologies
Kunming University: Kunming University established in 2004 after approval from the National Ministry of Education was a merger of two former three year college that is now a comprehensive four year university with a wide array of majors.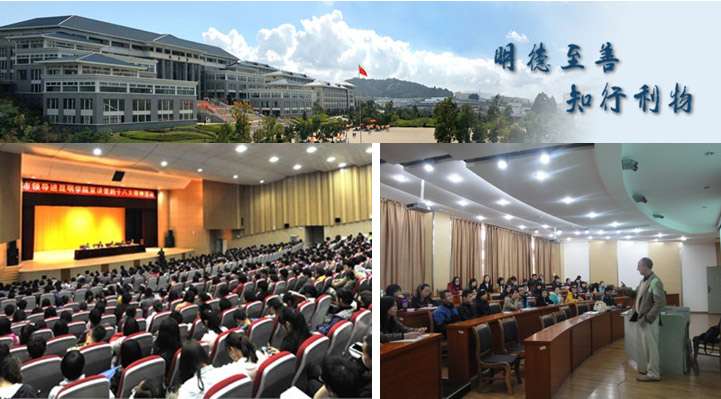 Kunming University attaches great importance to cultivating talent in its students.
Focusing on "Quality Teaching, Continuing Reform, and Implementing Quality Education" in all areas, these efforts are made to improve the academic level of the university.
"Firm Faith, Good Moral Character, Rich in Knowledge and Competence" are the requirements for our students. With these requirements as our objective, students will be more equipped in contributing themselves to the development of China's economy after finishing their study.
*Our latest partnership with Kunming University*
Despark students that has completed our MQA Diploma in Automotive Engineering Technology program, can further their studies to Kunming University for their degree in 1 and a half year with lodgings provided.