We're so confident on our students' education that we can guarantee they will find a job very soon after graduation.
21 October, 2015 – Before graduation, there's internship program as one of the subject in their course to gain valuable academic credit and work experience. This time, we are honoured to have UMW Toyota Motor Sdn Bhd to share their recruiting experience with the students in this UMW Toyota Working Experience (TWE) Internship program.
When comes to the end session of today, we truly believe that students know how to react in their coming interview session soon!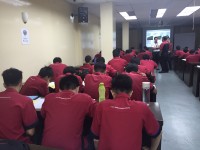 The students also undergoing the exam given by the UMW Toyota.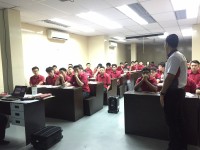 The students pay attention to the speaker.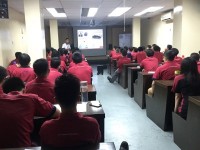 We look forward to our to spark their future and spark their career in renowned workshops.
<- Back to News & Events