It's More than An Open Day!
Don't go anywhere else but Despark College on 20 December 2015! You will get benefited with all games and activities!
Every visitors will get a free goodies bag, first come first serve basis!
Apart from that, we have lucky draw with limited edition gifts, FREE SUPERCAR OR HIGH PERFORMANCE CAR SHOW, FREE TALKS by our premium partner, Shell, FREE MEAL, and most importantly, FREE COURSE WORTH UP TO RM2000!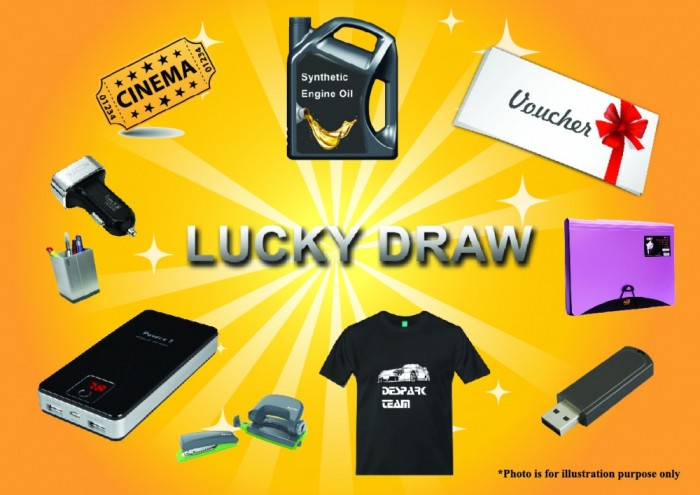 Lucky Draw Gifts include ThumbDrive, Power Bank, Movie Ticket, Limited Edition Car Charger, and more mystery gifts!
Flow of Activities:
10:00am to 4:00pm – FREE COURSE CONSULTATION (Prior appointment will be entertained first)
10:00am to 4:00pm – Games, Lucky Draw and Other Activities
10:00am to 4:00pm – FREE MEAL
10:00am to 4:00pm – CAMPUS TOUR
*11:30am to 12:00pm – Informative Talks (Product Knowledge) by Premium Partner, Shell Helix
HURRY UP!
Reserve a seat now by calling 012-3641882 or send your enquiry to make an appointment.
Walk in are welcome too!
<- Back to News & Events